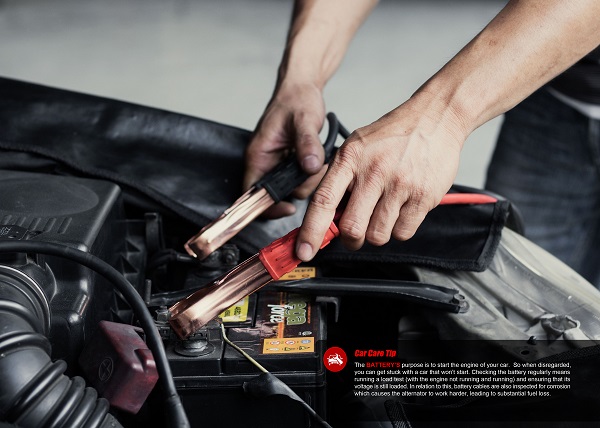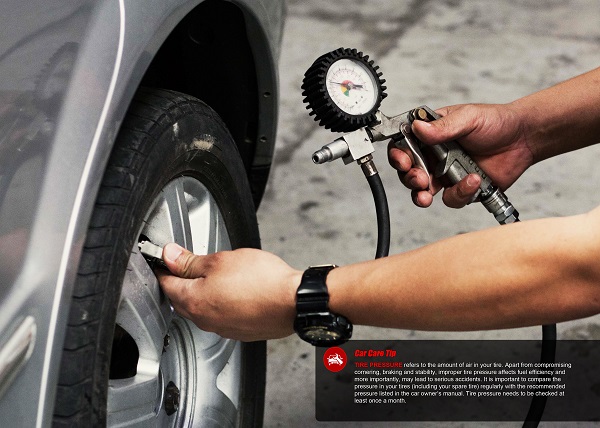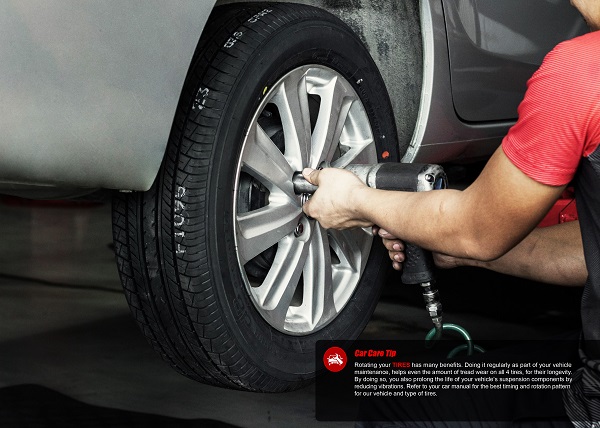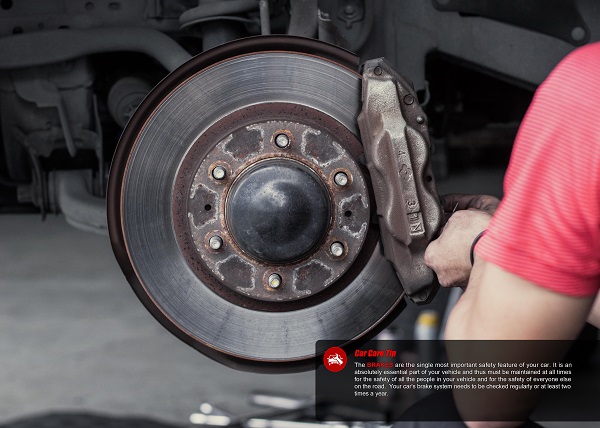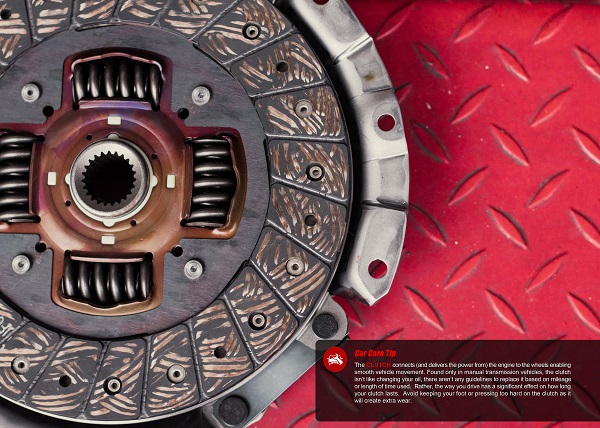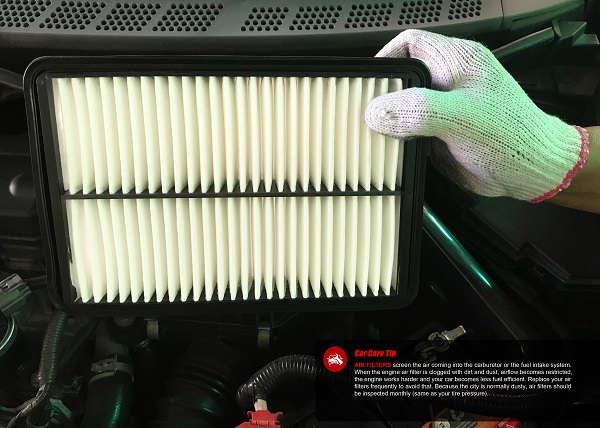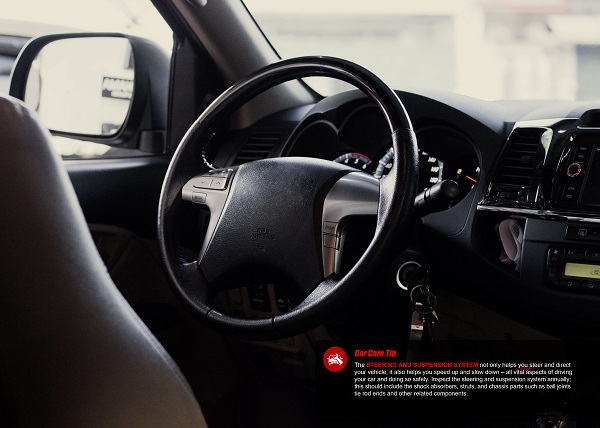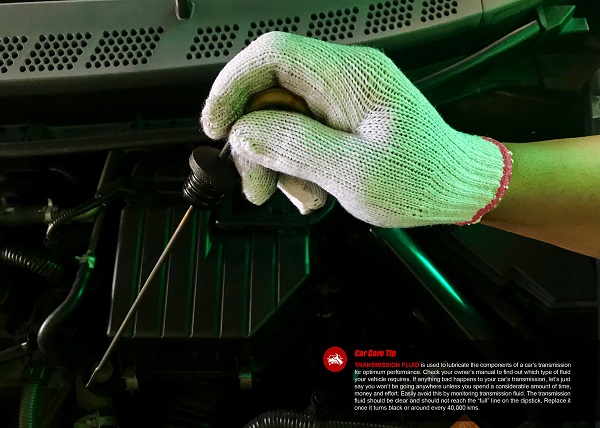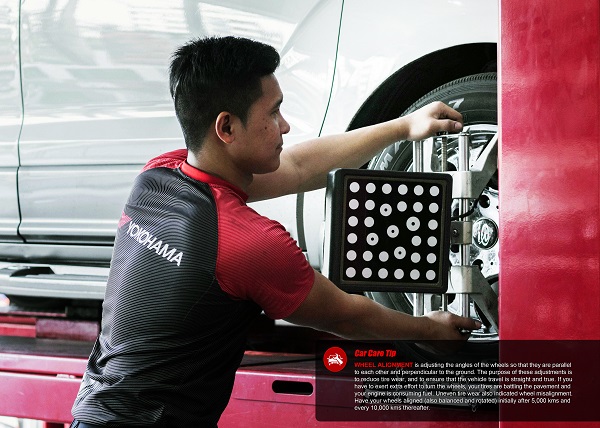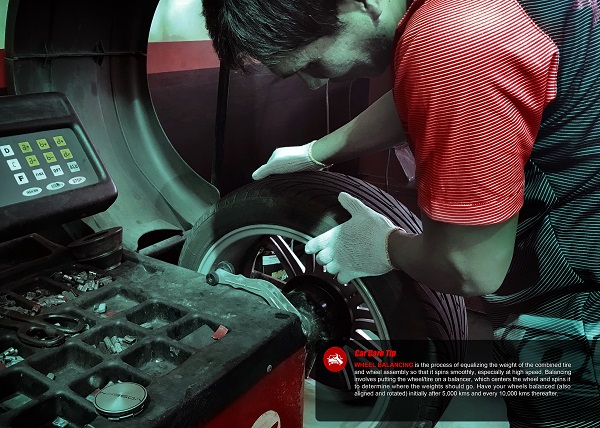 Dangers of Using Worn Tires
Worn tires need a longer stopping distance on wet roads!




According to JATMA* study
Comparison of the stopping distance of new tires and worn tires on wet surface.

Driving in the rain with worn tires is very dangerous!




Driving fast on a wet road with worn tires may lead to slipping (hydroplaning phenomenon).
Worn tires are a sign of danger. Tread grooves are vital for safe driving! Tread wear causes poor tire performance and can lead to serious problems!
Abnormal Wear
Shoulder Wear




If the inflation pressure is too low, it causes excessive wear on both sides of tread

Centre Wear




If the inflation pressure is too high, it causes excessive wear on the centre part of tread.

One-side Wear




1. Improper wheel alignment (especially faulty camber)

2. Overloading

Advantages of Alignment, Balance & Tire Rotation
Prevention of uneven tread wear

Extension of tire service life

Averaging of tire fatigue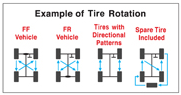 NOTE: The front-wheel tires of an FF vehicle wear two or three times faster than the rear-wheel tires because the front-wheel tires function for both driving and steering.
It is recommended that you change your tire if tire wear progress to an advanced stage!
Any tire can fail if is used wrongly or if it is not maintained. Failures and damage to tyres can threaten safe driving!
Benefits of Balancing and Tire Rotation
Minimize vibrations

Longer tire life

Promotes uniform tire wear

Benefits gas mileage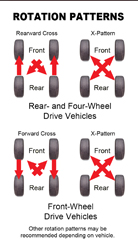 For longer tire life, it if necessary to align your tires perdiodically (after 5,000km for the first rotation adn then every 10,000km)
Benefits of Wheel Alignment
Ensure optimal tire wear

Vehicle handling

Imporved driver safety

A smoother ride

Increase fuel efficiency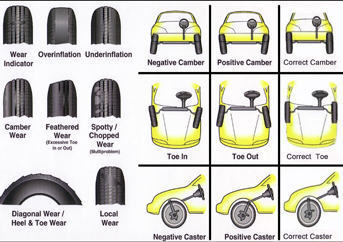 For longer tire life, it if necessary to align your tires perdiodically (after 5,000km for the first rotation adn then every 10,000km)